A whirlwind: that's the only way that I can describe the last two months. A whirlwind.
It is surprising to think how much time I thought that I would have to myself once completing my MFA. Admittedly, I have been able to invest much more time in my family over the past two years, which I have certainly enjoyed, but the space where graduate school used to take up has been swallowed up completely by a laundry list of exciting, new prospects.  Perhaps, most of all, the last two months have been full of preparing for multiple exhibits in the Lower 48.
As I write this, I'm showing my work in four states, five cities, and in six separate exhibits. I'm impressed by those numbers, especially seeing that this time, a year ago, I had only one show slated for 2016. As 2016 concludes, my work has been part of ten exhibits over the past twelve months. It has been a lot of work – and a source of endless excitement.  Out of the current six, some are slated to close quite soon, so here's a list of where you can see my work right now: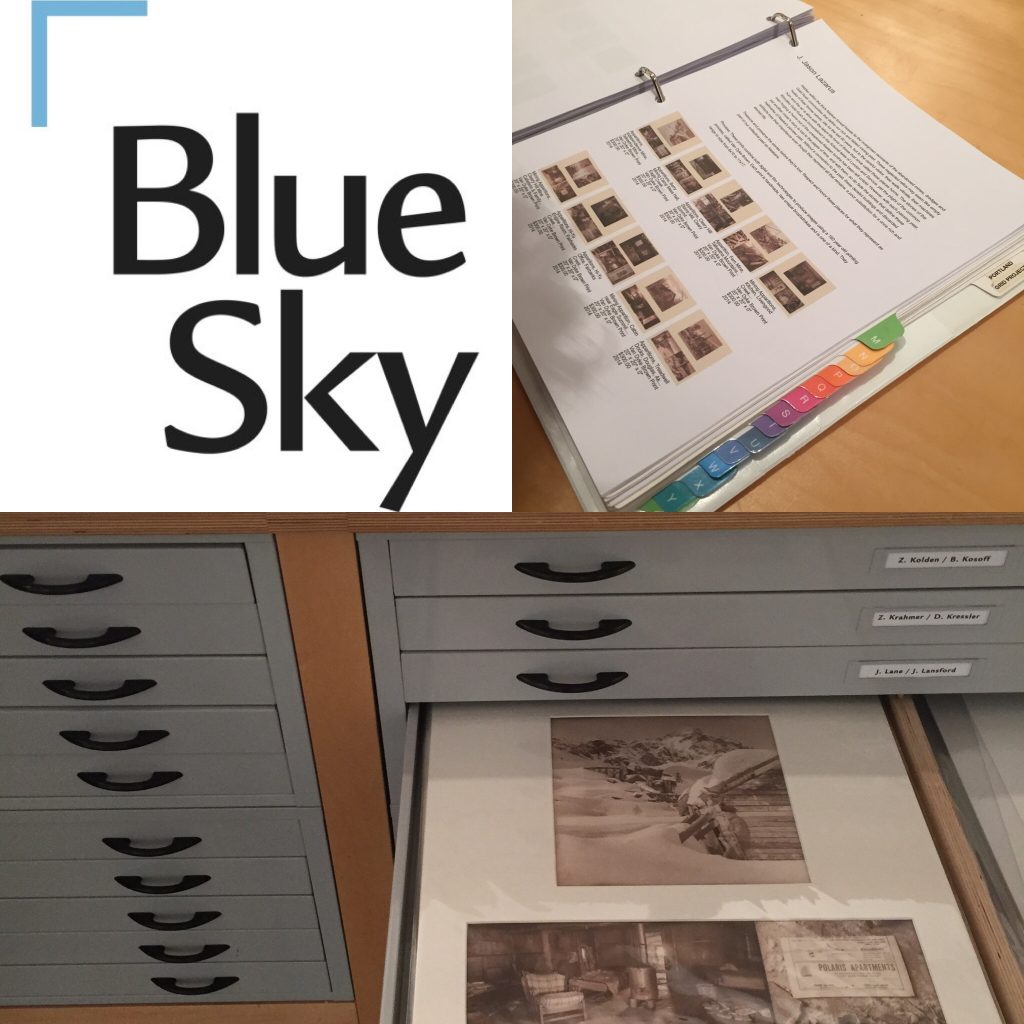 Blue Sky Gallery – 2016 Pacific Northwest Photography Viewing Drawers – Portland, Or.
Selected by Juror Katherine Ware, my series of Van Dyke Brown Prints have been on display since April at Blue Sky in Portland.  You've got a couple extra months to see these prints from Stories Fading Fast, as they'll be on display until March of 2017.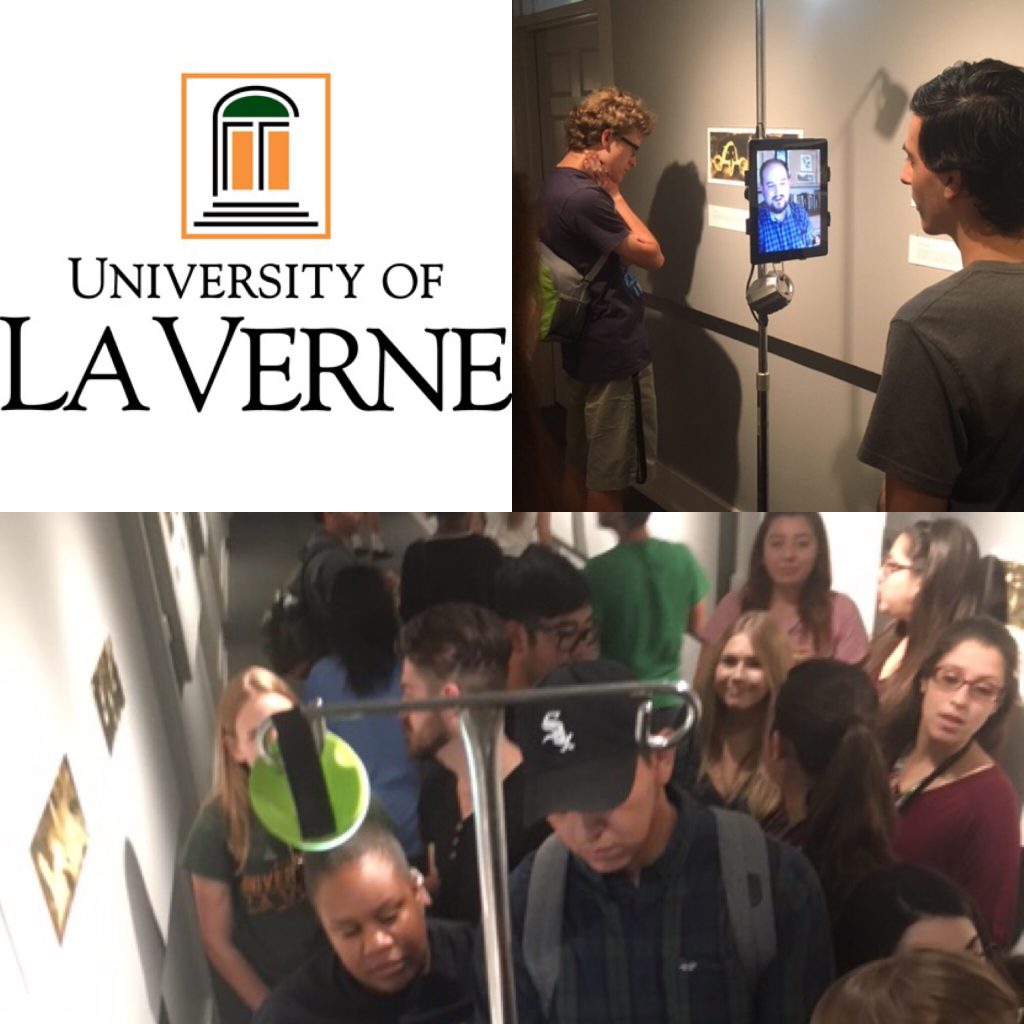 University of La Verne's Irene Carlson Photography Gallery – Solo Exhibition – La Verne, Ca.
Open since late October, this solo exhibition features digital reproductions of my chemigram series entitled Emblem and Artifice. Although I was unable to attend the opening physically, I was able to participate remotely via Skype and field questions from local students and faculty. Two faculty response papers and a newspaper article were written about my work and this exhibit – be sure to see it soon, as it closes December 16th.
Campus Times Article Link —- Campus Times Photo Link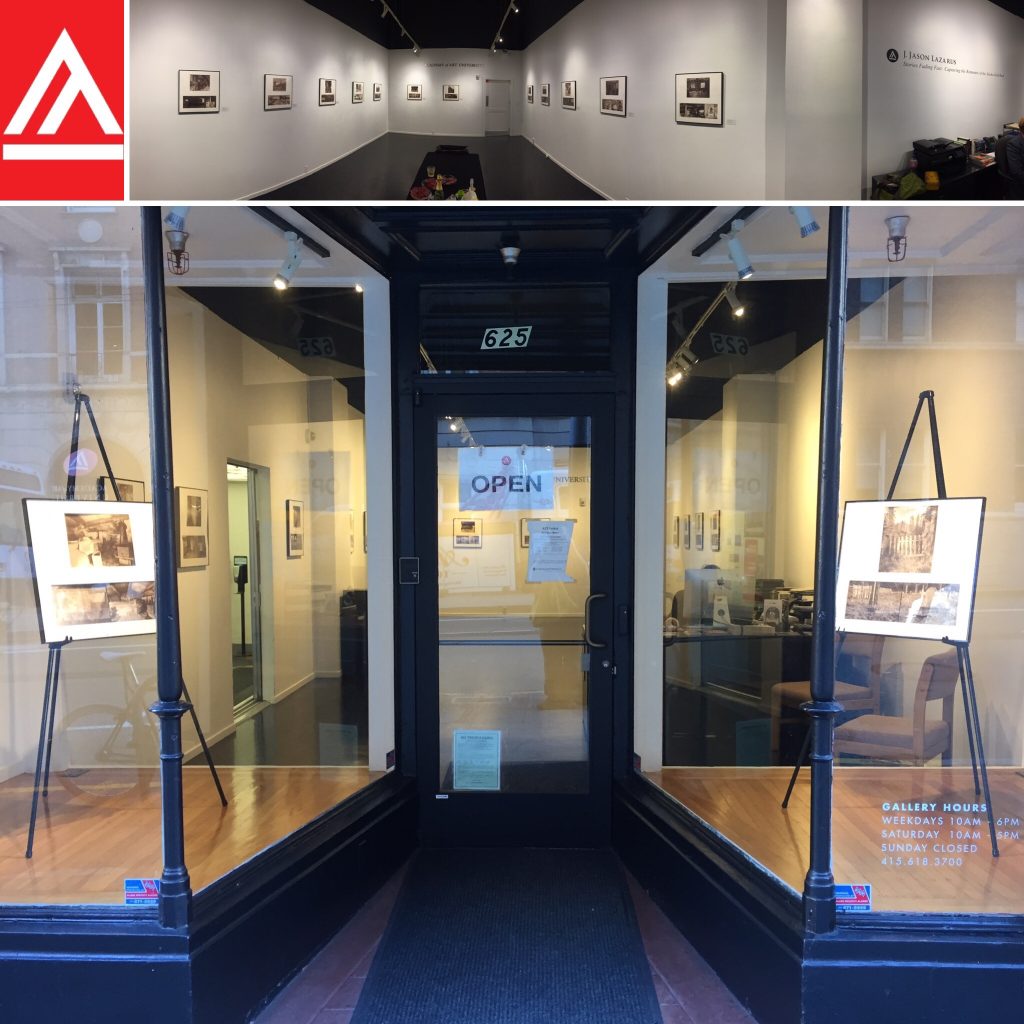 Academy of Art University – 625 Sutter Street Gallery – Solo Exhibition – San Francisco, Ca.
I was able to attend this opening in-person last week and enjoyed connecting with former instructors and seeing local friends as well during the reception. This version of Stories Fading Fast represents a significant retooling of the entire series with several new pieces from my residency in Kennecott last year, aspect ratio and size alterations,  a variety of edits to curves, etc… it will be on display until the end of the year in downtown San Francisco.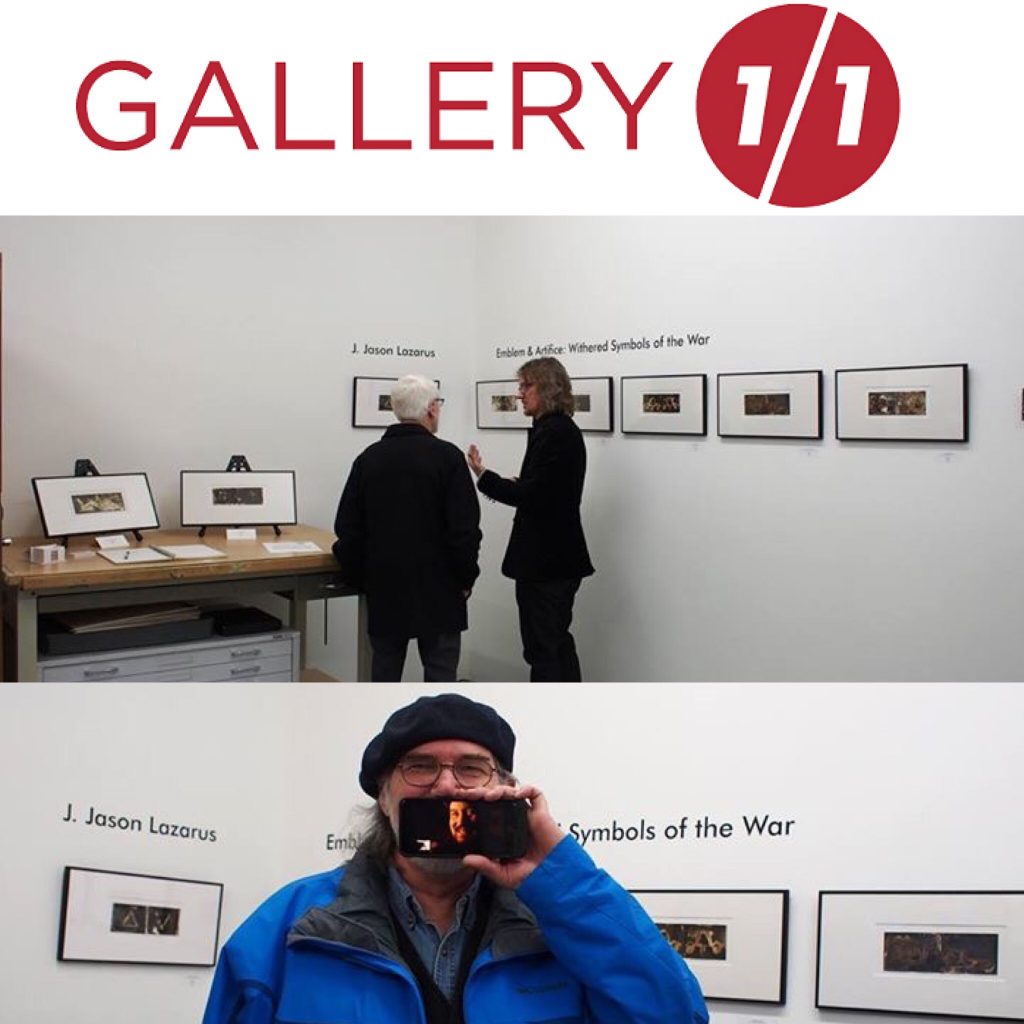 Gallery 1/1 – Dual Exhibition w/ Bridget Conn – Seattle, Wa.
The most recent exhibition opening is Gallery 1/1's exhibition of chemigram originals from my series, Emblem and Artifice, and Bridget Conn's work, Language Acquisition. Early in November, while attending the SPE-NW Conference, I was able to meet up with Gallery Owner Dan Shepherd and drop of my prints for the show. Dan's knowledge of alternative process and one-of-a-kind photographic works is amazing and his gallery space is wonderful. Drop by if you can, as this exhibition will be around until February. Thanks to Dennis Moser and Annemarie Borg for dropping by and skyping me into the opening reception!
Local Exhibits: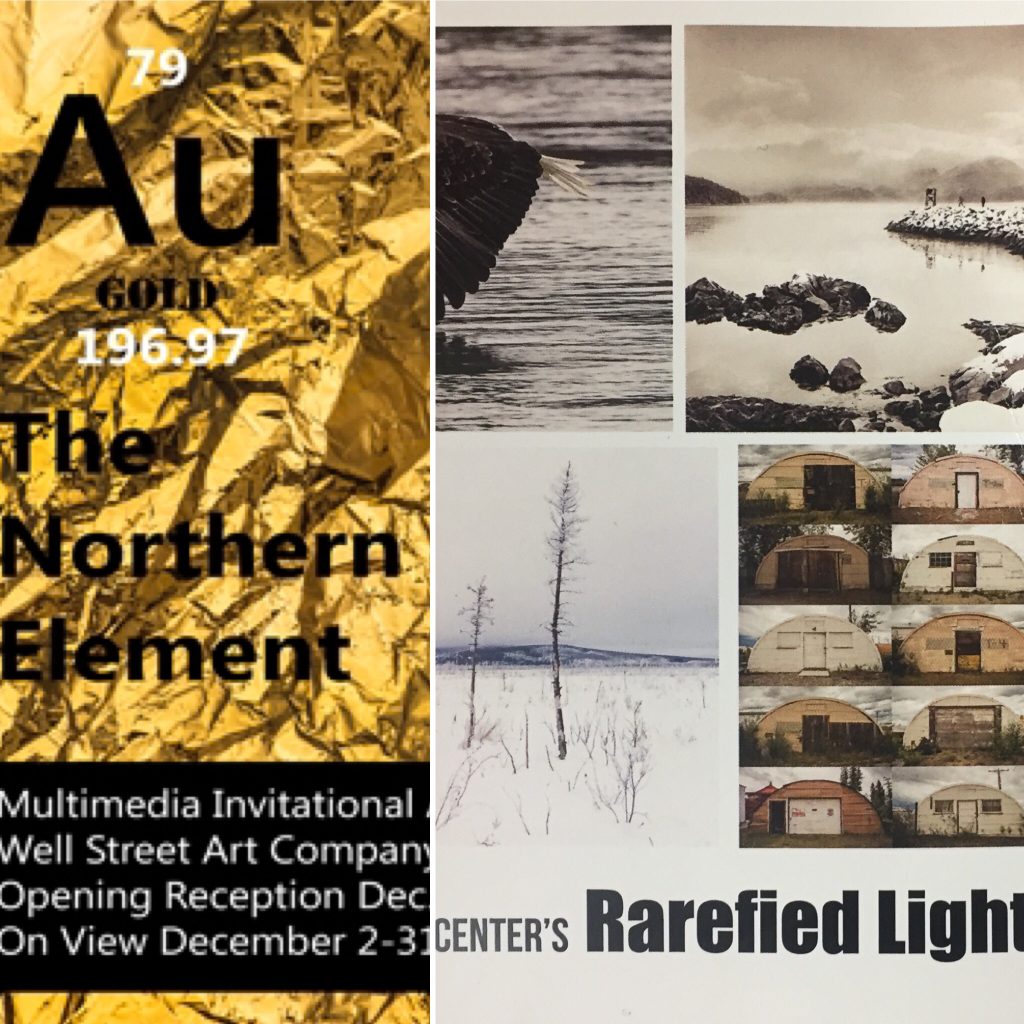 AU: The Northern Element – Group Invitational – Well Street Art Gallery, Fairbanks, AK
Rarefied Light – Group Juried Exhibition, Traveling Show – Currently: Bear Gallery, Fairbanks, AK
These two local group shows represent an opportunity to see different work from me.  AU's Group Invitational challenged participants to create with gold and I created a mixed media still life based on artifacts found out at local mines.  Rarefied's touring show pulled into Fairbanks earlier this month, after an exhibition in Anchorage.  After this month, it'll travel south to Kenai and Juneau.  Selected for this juried exhibition is a digital landscape from my ongoing series, Skookum.
What other exciting prospects have been taking up my time lately? That's for another time. Stay tuned!